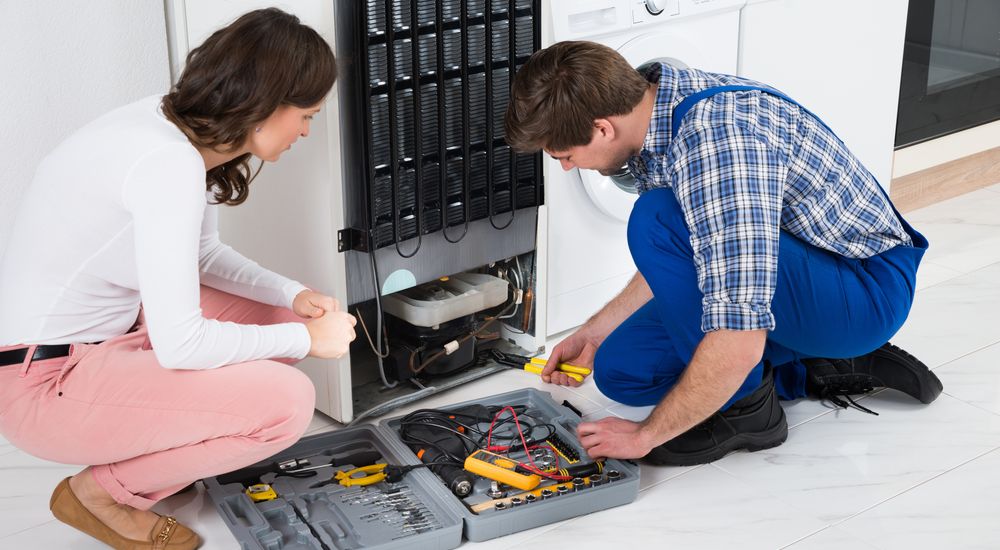 Ventura Appliance Pros – Freezer Repair
We know you rely on your freezer without even thinking about it. You don't give much consideration to your freezer until you open the door and find fresh, cold ingredients inside. But what do you do when you open the door and find only warm air?
At Ventura Appliance Pros, we're proud to offer quality freezer repair and service at a price you can afford. We guarantee that you will be satisfied with all the work we do in your home, each and every time we visit.
We Service These Common Problems
We've got many years of experience handling freezer problems for our customers. Here are some common warning signs and failures.
Freezer not cooling down

Control malfunctions

Ice or frost buildup

Condensation building up, causing leaks

Uneven cooling inside cabinet

Freezer won't turn on

Noisy operation

Freezer cabinet is hot during operation
If you don't see your problem listed here, give us a call. We can help diagnose and fix any freezer repair issue. We work with all brands, including GE, Amana, and Frigidaire.
Our Guarantees to You
Helpful customer service – A friendly representative waiting for you when you pick up the phone. We can take your information and get you on the right track.
Easy diagnosis and upfront estimates – If a service visit is in order, you'll get an easy-to-understand diagnosis and an upfront estimate of all work to be done. This will allow you to make the right choice for your family and your home.
Convenient repair and service – We always work with you to schedule visits at the best time for your schedule. We can usually get our repair and service jobs done in just one trip. Our teams are fully-equipped and have the know-how to get the job done.
Satisfaction guaranteed – We are proud to be a small, local business. We strive to offer all of our customers that small-business touch, and we guarantee you'll be satisfied with the results. If you're not, we promise we'll work to make it right.
24-Hour, 365-Day Service  
It doesn't matter when appliance trouble strikes. We are proud to offer all of our customers emergency service visits 24-hours a day, 365-days a year. This is because we know that appliances won't wait for a good time to break down, and you can't wait around to have them fixed. Just pick up the phone and we can be there for you.
Reach Out to Us for Help
We can't help you unless you reach out to us for help. Don't let your freezer problems wait on hold.
We're standing by to take your information and set you on the right track to relief for your appliance problems. You can contact us online through this site, or by picking up the phone and giving us a call. We've got helpful customer service representatives waiting for you.
Make the call to Ventura Appliance Pros for all of your fridge repair needs. We're you're #1 source for appliance repair.